The spirit of challenge has permeated throughout our work and is raising everyone's level of skill.


Komatsu Kogyo has built up a vast independent knowledge of know-how experience in production, which has proven to be an added value to us. We are always looking for ways to improve ourselves individually when it comes to our skills in process design and metal die designing technologies.
Process Design Technology

Our technology provides for the optimum processing speed for our products. We have perfected our skills to a point where we are very cost-efficient, and provide products highly functional with a distinct quality resulting from years of trial and error, never fearing failure.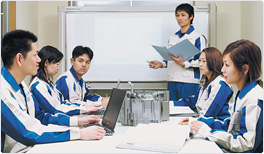 Metal Die Design Production Technology

We at Komatsu Kogyo self manufacture over 60% of our metal die. As we provide our own planning within our company we can make precise adjustments in real time, which, in turn, helps reduce the cost in manufacture, and speeds up the whole process. This has contributed to shortening our lead time.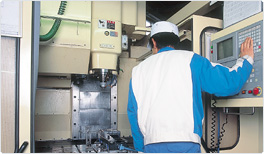 Machining ・Grinding Technology

The main pillar of our integrated machining systems along with our cold forging technology is our machining and grinding technology. This manufacturing system, based on automation, named the Flexible Manufacturing System, has the flexiblity to cope with various kinds of small quantity production. Our machining finishing techniques has enabled us to produce exceptionally high quality products down to the micron.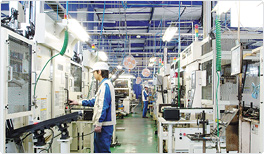 Innovations in Equipment Production

Komatsu Kogyo is also placing emphasis on self-manufacture in our various facilities, including specialized machinery and inspection tools. The design and manufacture of our equipment to suit the needs of our industry have a positive affect on the improvement of productivity and quality.